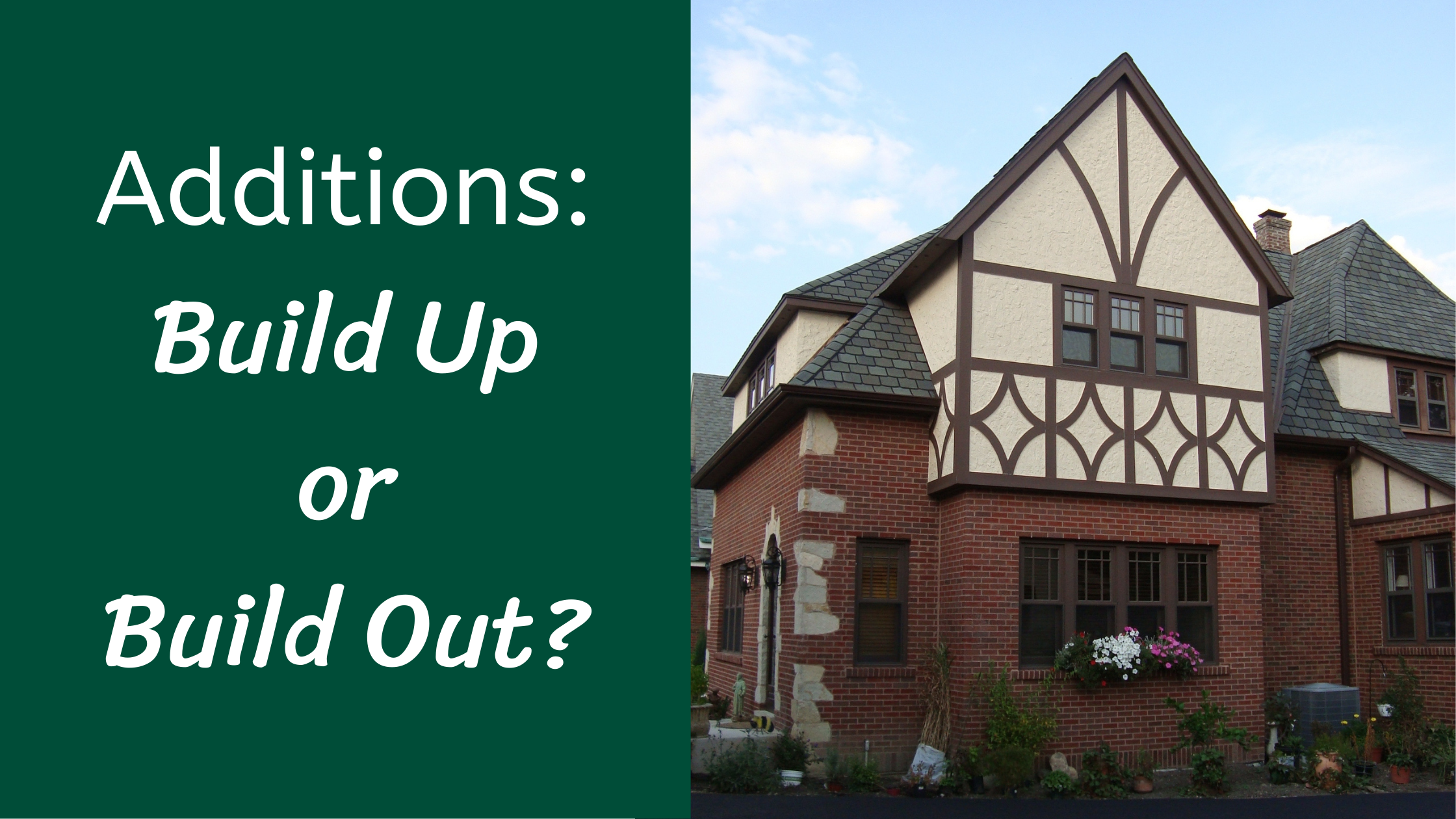 Additions: Build Up or Build Out?
You've been living in your home for quite a while now and it's just too small. You love your neighborhood, school district, local friends and don't want to deal with the hassle of moving. Sound familiar? This is the story for our clients who have chosen to hire us to build an addition on to their home. Additions are one of our specialties, but can be a big decision for a homeowner. One of our most commonly asked questions is should I build my addition up or out? Today, we're diving into the considerations of each option to help you make the right choice for your home.
Evaluate Your Existing Home
First things first. You'll need to consider how the new space is going to be used. To do that, discuss what isn't working in your existing home. Are the bedrooms too small? Do you need an additional bedroom? Do your children have no place to play? Does the shared bathroom lead to people running late in the morning? Is your home too small to have friends and family over? Do you feel like your home is bursting at the seams? Do you need a home office? The list goes on and on. Once you've discussed your needs with your design build remodeler, together you can come up with a plan to enhance your home.
Some projects flow better as a first floor project, some better as a second floor project, but many of them may be interchangeable based on your preference. For example, creating more space for entertaining makes sense to build out, ideally off the kitchen. Let's dive into what separates the two.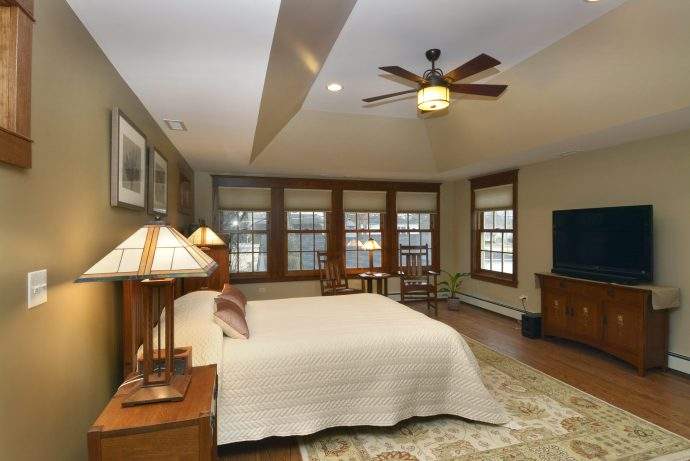 Building Up
Pros:
If you have a small lot, building up will not impact your lot lines. Towns have zoning restrictions only allowing a certain percentage of the land to be developed, which you will not have to worry about if you choose to build up.
Building up is perfect for adding bedrooms, bathrooms, laundry rooms or a combination of the three. If you already have a two story home, you may have room to extend the second story over a single story garage. If you currently have a ranch, you have a large range of possibilities for the second story.
Cons:
Building up is rather limited by the footprint of the first story. While you can cantilever out slightly past the first story, there are still restrictions.
Building up is more intrusive to your daily lifestyle than building out.
If you are converting a ranch to a two story home, you will need to account for a stairwell which has to be accounted for on both the first and second floors.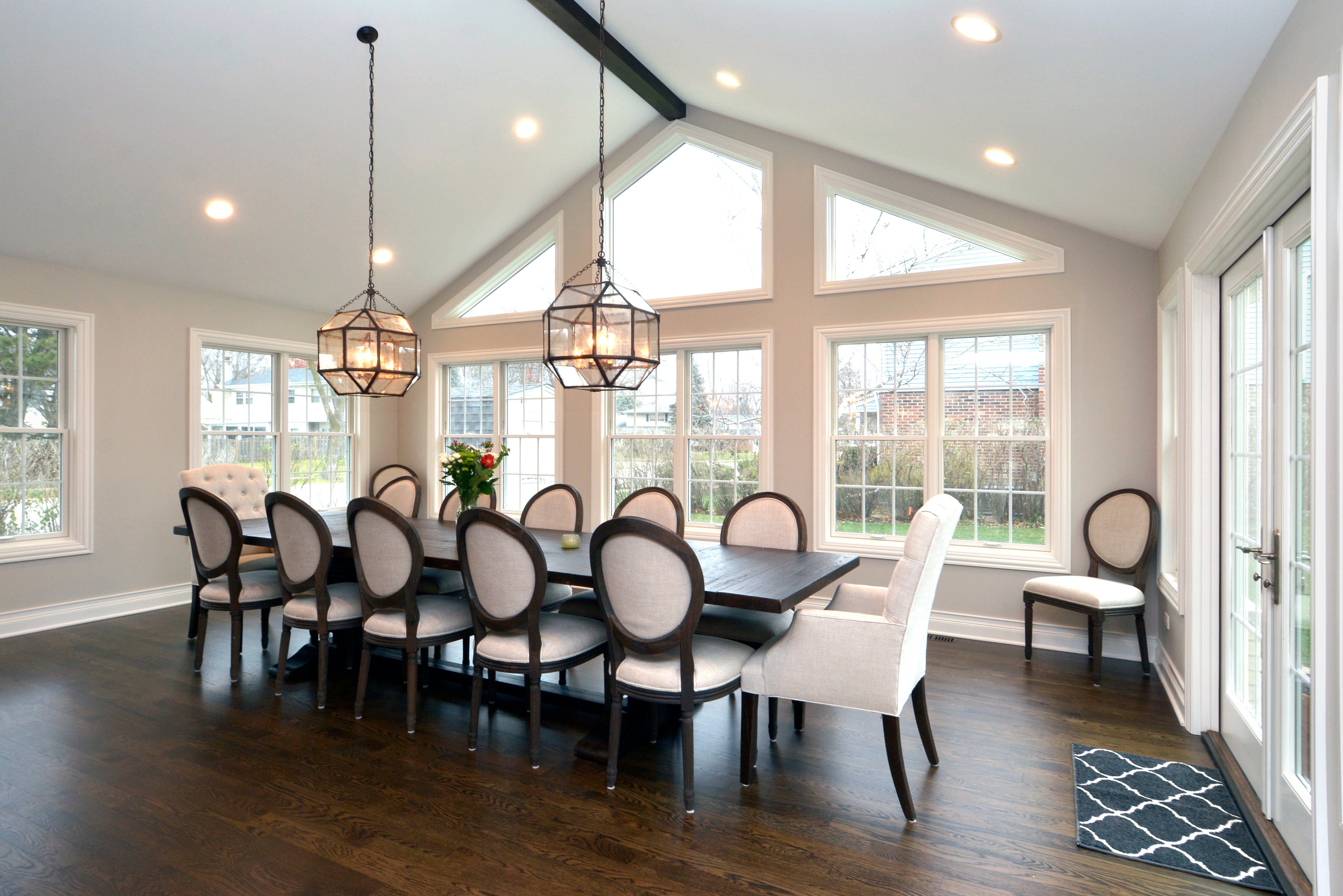 Building Out
Pros:
Building out will require a new foundation to be poured. Typically we recommend adding a crawl or a basement at this time, as opposed to just a concrete slab. If you're looking to add some extra storage as a part of your addition, this can be just the right time for it. You can also choose to have your new crawl space or basement connect to an existing lower level space.
Depending on how much space you plan to add on, you may be able to cantilever your addition. Cantilevering the space means extending out the floor joists further than the existing home, allowing you to build an addition out. This model can be more economical than a typical foundation style addition.
If you plan to live in your home throughout the remodel, this is a less disruptive option to your lifestyle.
Cons:
If your yard is on the smaller side, you may not be willing to lose any more of it by building your addition.
Concrete work can be expensive, especially if you choose to dig out a new basement and connect it to an existing one.

There are so many considerations when it comes to building an addition. Not only will your wants and needs come into play, but also what your township allows and what is feasibly buildable. If you're running out of space in your home, give us a call today at 847-358-4133! We'd be happy to help you design and build the addition of your dreams!
Written By Katie Finn