One of our most frequently asked questions when people first call our office is, ''How much does remodeling cost?"
This is incredibly difficult to answer because every home is unique, as is the vision and scope of every home project. Because of this, you'll receive the most accurate quote by scheduling a consultation to discuss project details with your custom home and remodeling contractor.
As a preliminary aid to help you prep your pocketbook, we've created the following guide. Here, you'll find the average costs for the most popular home remodeling projects in our suburban Chicago service area and the main factors that influence the cost of your renovation.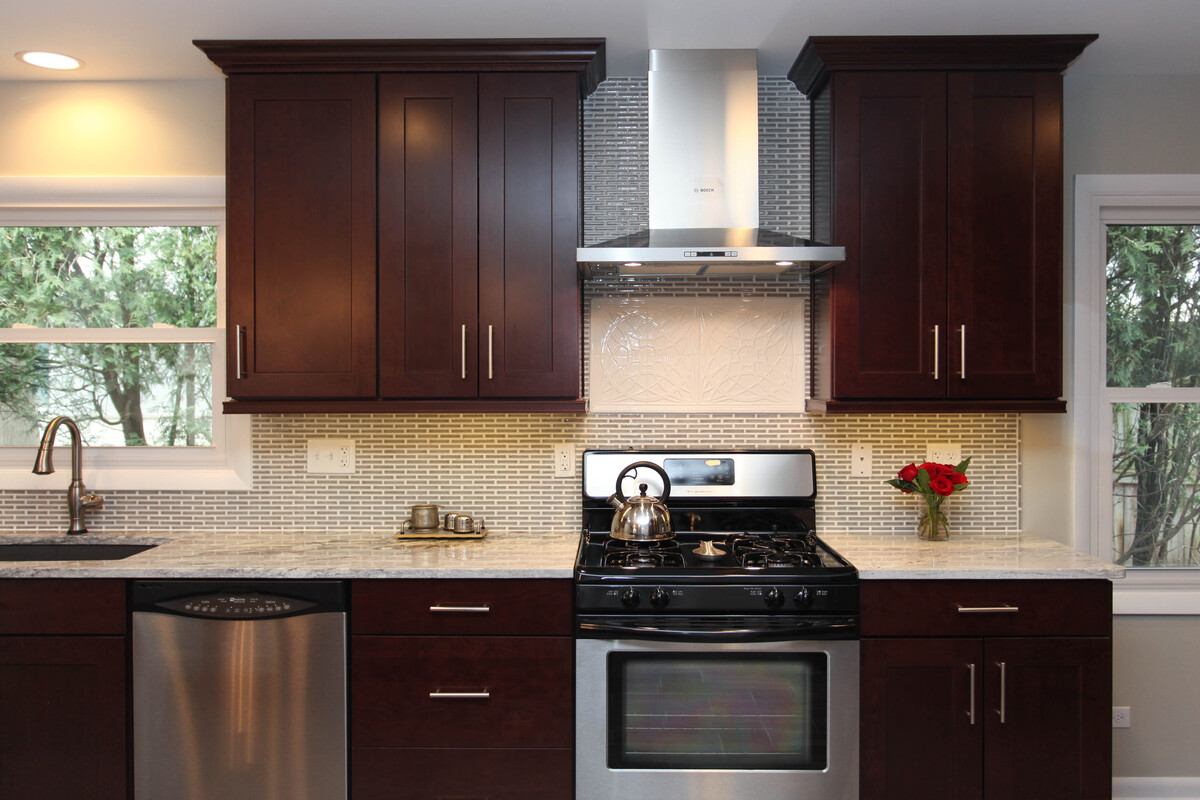 Remodeling Costs by Remodel Type
Here are some area statistics and recent averages for the wide array of residential remodeling and addition services we provide.
East North Central U.S. Bathroom Remodel Costs
According to the Remodeling 2023 Cost vs. Value Report, midrange bathroom remodels in the United States East North Central region cost approximately $24,909 and have a 64.2% cost recoup. Featuring all-new elements like a vanity, flooring, lighting, and a tub/shower combination, our clients in the Northwest Suburbs of the Chicago area usually spend between $45,000 and $65,000 for a new kids' bathroom, powder room upgrade, or hall bath remodel.
Luxury bathroom remodels with premium features and products in the same region averaged $77,299 and have a 35.5% cost recoup value. Updating a bathroom to support accessibility averaged $40,220 in our region last year and returned about 43% at resale. Splurging for high-end materials and introducing luxe elements like a second vanity, custom lighting, soaker tub, or walk-in shower will increase your spending for your bathroom remodel. Our main bathroom remodel projects in Arlington Heights, Barrington, and surrounding areas usually cost between $60,000 and $90,000.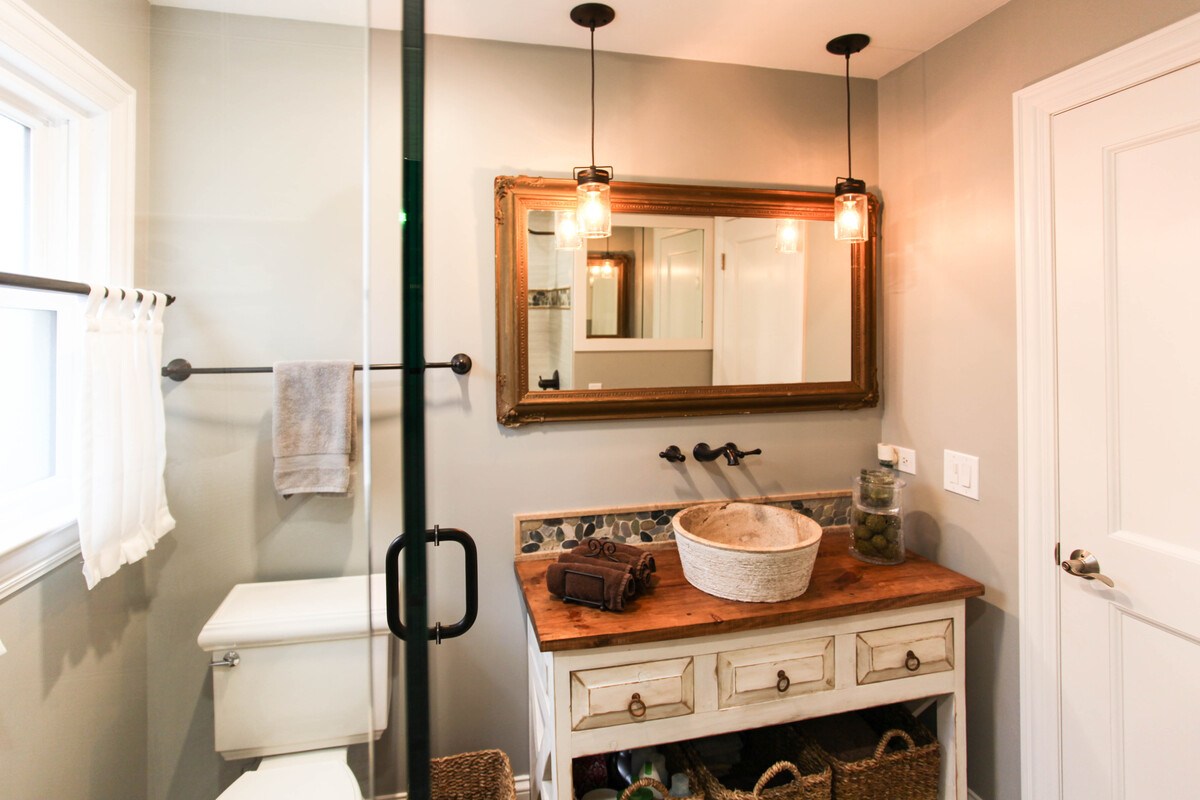 East North Central U.S. Kitchen Remodel Costs
Again, referencing Cost vs. Value, minor midrange kitchen remodels cost $26,798 (with a cost recoup of 69.5%). This kind of upgrade preserves many elements and upgrades the biggest eyesores. You might get new flooring, countertops, and cabinet doors at that price point.
Major midrange kitchen remodels cost $75,789 (with a cost recoup of 55.6%), and major upscale kitchen remodels cost $148,719, with a cost recoup of 53.6%). Most kitchen remodels include some minor relocation and tweaks to the layout, as well as upgrades to more current materials and design. Average costs for our kitchen remodeling projects in Arlington Heights, Barrington, and surrounding areas that include minor relocation are currently between $100,000 and $180,000.
East North Central U.S. Home Addition Costs
This same Cost vs. Value report offers regional cost estimates for various types of home additions as well.
Mid-range master suite additions cost $158,132 and offered an average cost recoup of 30.1%. Upscale primary suite additions with luxury upgrades like a soaker tub and ultra-customized walk-in shower cost $327,858 with a cost recoup of 22.5%. Our primary suite addition projects currently average between $250,000 and $350,000.


Midrange bathroom additions cost an average of $57,636 and offered a cost recoup of 28.9%. Upscale bathroom additions cost $105,798 with a cost recoup of averaging 25.8% at resale.


For outdoor deck additions, wood decks are quoted at $17,676 (with a cost recoup of 34.6%), and composite decks averaged $24,614 in our region last year (with a cost recoup of 31.5%).


Rear home additions offer awesome options for new living spaces. Common rear additions include a living room, sunroom/3 seasons room, or home office. The cost of adding such a structure to your current home typically costs between $220,000 and $280,000.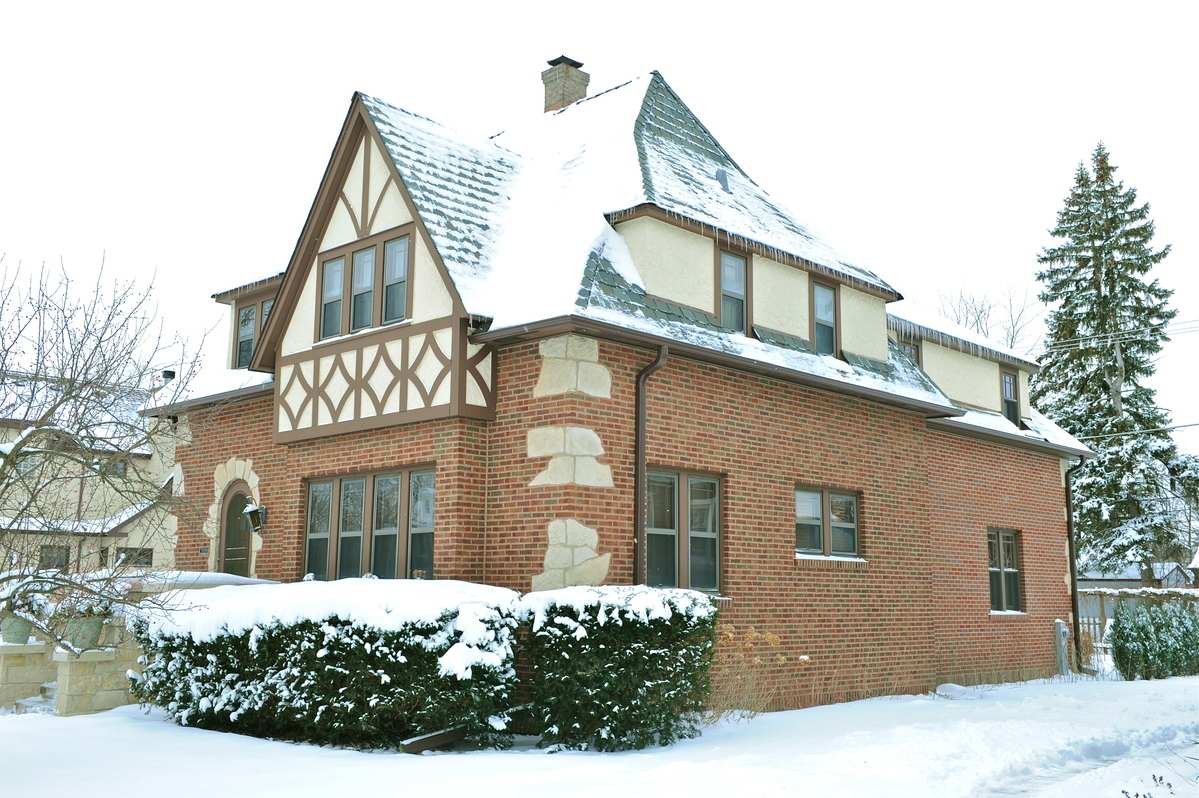 What If I Want to Remodel Several Rooms at Once?
Remodeling several areas of your home at once actually makes a great deal of sense. Deal with the upheaval of residential construction once and create a continuity only concurrent construction can create. Besides being more cost-efficient, complete remodeling delivers superior results. We love a good whole-home remodel, second-story addition, or basement renovation where we're taking on multiple elements at once.
First-floor remodels currently cost between $160,000 and $280,000, depending on the scope of work. If your upgrades or changes are extensive, you could easily spend $300,000 or more to change your home's layout.
Primary suite remodels, where we talk about the main bathroom and bedroom together and add personalized creature comforts such as a deluxe walk-in closet, average between $160,000 and $250,000 in our service area in the Northwest Suburbs of Chicago.
Basement remodels can include a wide range of projects. First, is your basement already finished? Basement conversion costs add to your price tag. You could be creating a home office, theater, bar, bathroom, or other unique space your current home lacks. Our minor basement remodels currently cost $70,000 to $100,000, while more extensive basement renovations, such as creating an in-law suite in your basement, will likely have a higher cost to remodel your basement, between $220,000 and $260,000 or more.
What if a remodel won't cut it? Wondering about the cost of a custom home? We do that, too! Head here for more cost information for Chicagoland custom homes.
Factors that Influence the Cost of Your Remodel
Location
The neighborhood in which you live plays into the cost of your remodel. Your home's age impacts the scope of the work required to perform a remodel and dictates the elements that your remodel should include for continuity. More upscale homes dictate more extensive and luxurious upgrades if you plan to resell. Nothing's worse than dated opulence.
The prevailing wage for labor in your area will also impact the cost of your renovation. It's important to further note that your cost will likely increase if your home is in a location that is difficult to access when transporting home renovation tools and materials.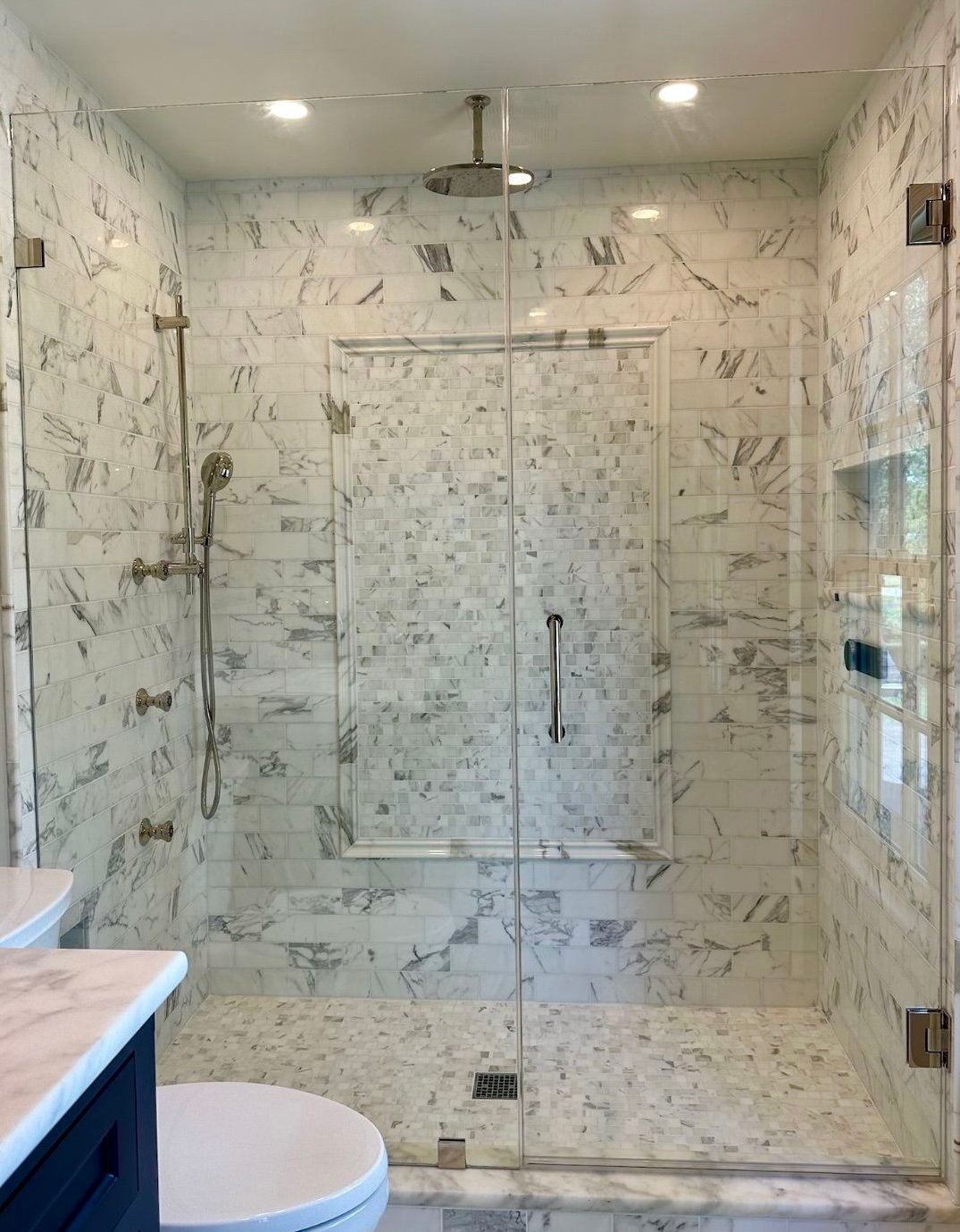 Size
It goes without saying that the size of your remodel also plays into its cost. For example, remodeling a kitchen that is 150 square feet will be less expensive than remodeling a kitchen that is 250 square feet. Much of the price difference in this scenario has to do with the cost of materials since scaling up kitchen cabinetry, countertops, flooring, tile backsplash, etc., can significantly add to a budget. This same concept is applicable throughout the house.
When we talk about how the size of a remodel impacts its cost, it's also important to consider vertical space. Understand that renovating or adding on a space with vaulted ceilings makes a project more expensive than renovating or adding on a space with standard ceiling heights.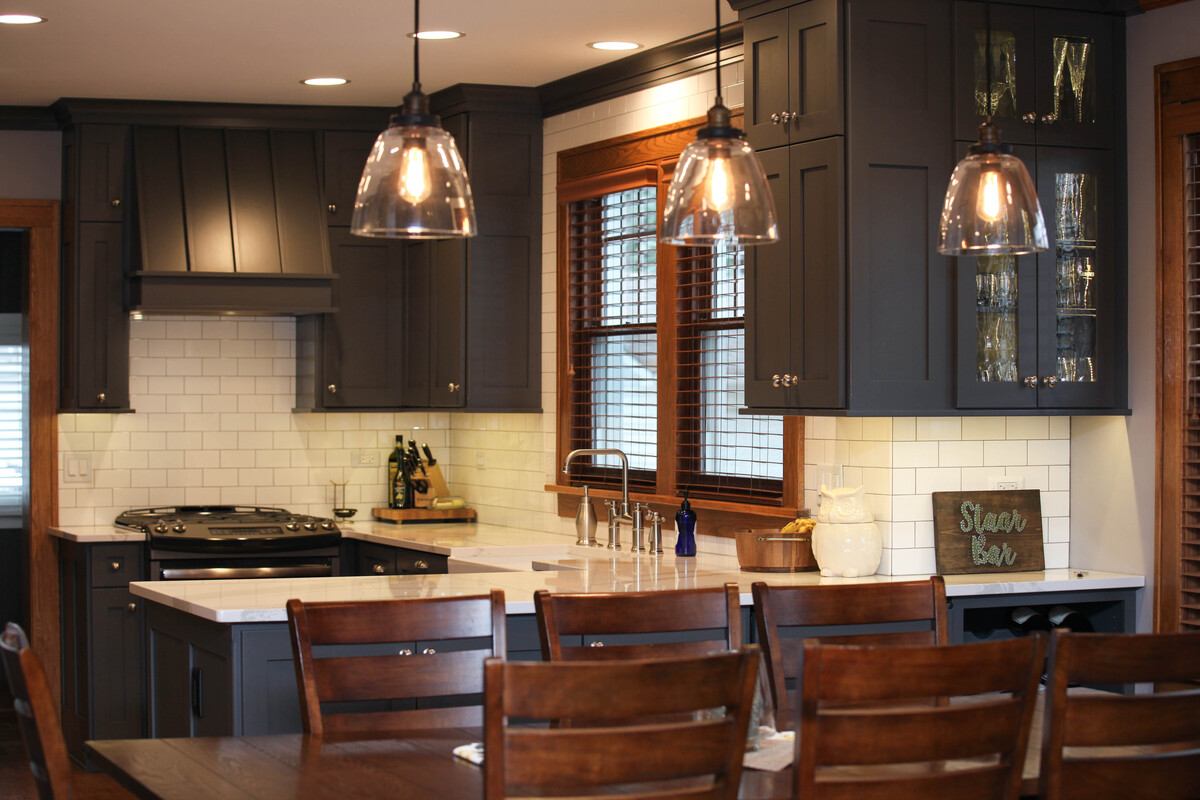 Scope
The scope of your renovation also impacts your overall price. While renovating your whole house is more expensive than renovating just the heart of your home, it's also true that the type of renovation impacts your price. For example, if you only want to replace flooring and update old fixtures, your cost will be less than if you want to update all features and add custom carpentry.
Further, replacing all of your appliances, outlets, and plumbing with upgrades but retaining your layout will be much less expensive than designing a new one for your renovation. Time, expertise, and resources are required to create these elements where they don't already exist. Changing your floor plan even more extensively, such as knocking out walls, creating a bathroom, moving a bedroom, or bumping out your first floor, will impact the price you'll pay to remodel.
Materials and Finishes
The materials and finishes you choose also influence your renovation cost. For example, if you choose to add hardwood ash flooring, your cost per square foot might range between $8 to $20, whereas if you choose hickory hardwood flooring, your cost per square foot might be approximately $4 to $7. This same principle would apply to other areas of your house as well, such as Breccia Oniciata kitchen countertops ($200 - $230 per square foot) versus butcher block kitchen countertops ($40 - $60 per square foot).
Likewise, the number and the complexity of custom finishes affect your renovation expenditures. One of the advantages of working with a design-build company is that you have the ability to feature unique designs and quality craftsmanship, but bear in mind that the more custom finishes you seek to implement, the higher your cost will be.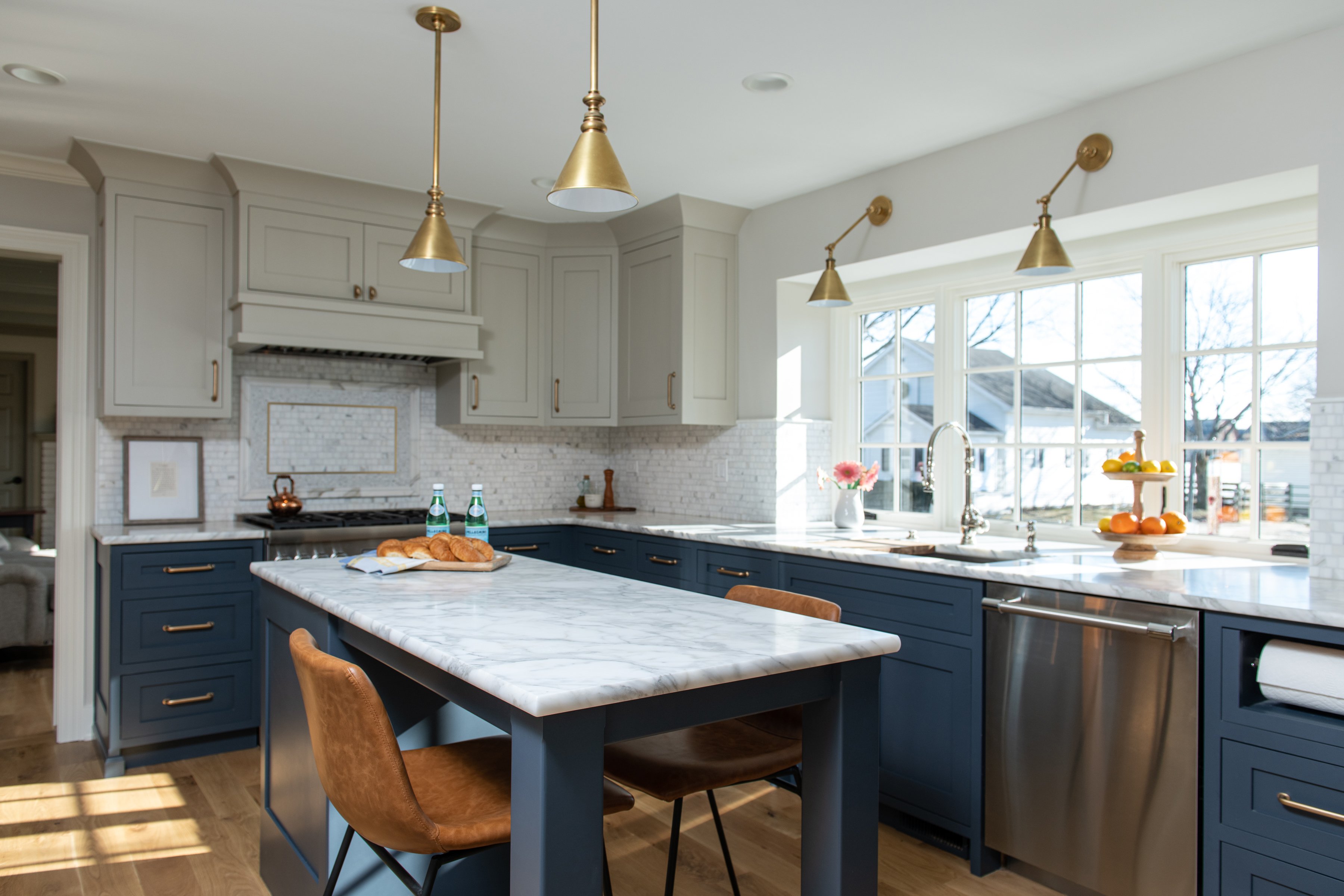 Architecture
This principle applies to architectural features as well as smaller finishes. If you opt for unusual architectural features, your builder will need to ensure that all structural considerations are properly engineered, whereas standard construction choices make building easier, faster, and less expensive.
Timeline
Some homeowners want an expedited timeline for project completion. This also adds expenses since it requires your builder to prioritize projects in accordance with your needs. Working with a more flexible timeline may, in certain circumstances, help to reduce renovation costs.
Where to Start With Your Home Remodeling Project
If you found these average costs for remodeling helpful, you may be interested in viewing average kitchen and bathroom remodeling costs by neighborhood, as well as addition costs and basement remodel costs. We invite you to download the eBook "The Ultimate Step-by-Step Home Renovation Transformation Guide" to learn how you can begin your home remodeling project successfully.
This article uses data from the most recent Remodeling Cost vs. Value report, which pulls averages from 2022. Due to unprecedented market volatility and supply chain irregularities last year, residential construction prices in Chicago have increased up to 25% for some projects. Have a discussion with an experienced builder to know the most accurate and up-to-date building cost estimates. Now, it's more important than ever to hire a professional contractor with longstanding supply and labor relationships.