Every homeowner should always be considering ways to improve their home. Whether the projects are small or big, tailoring your dwelling into a space that reflects the needs of your lifestyle will add value and increase your enjoyment in your house.
In this post, we'll review timeless ways to improve your home.
1. Upgrade Appliances
One of the most immediate ways to improve your home is through the installation of new appliances. Appliances, from those in your kitchen to the ones in your outdoor space, are the engine that power your home. Not only do you interact with the appliances multiple times a day, but they also burn energy through simple normal use.
Modern appliances are amazingly energy efficient. You'll save on your utility bills (all the while saving the planet from an unnecessarily large carbon footprint). The most efficient of all appliances receive an Energy Star rating, meaning they meet the EPA's standards of energy efficiency. These appliances reduce energy use by up to 50%.
They aren't just better for the environment either – modern appliances come in a variety of different materials that increase performance and look beautiful in spaces of all different design styles.
Consider upgrading your:
Stoves, ovens, or gas ranges
Washer and dryers
Air conditioners
Televisions and other electronics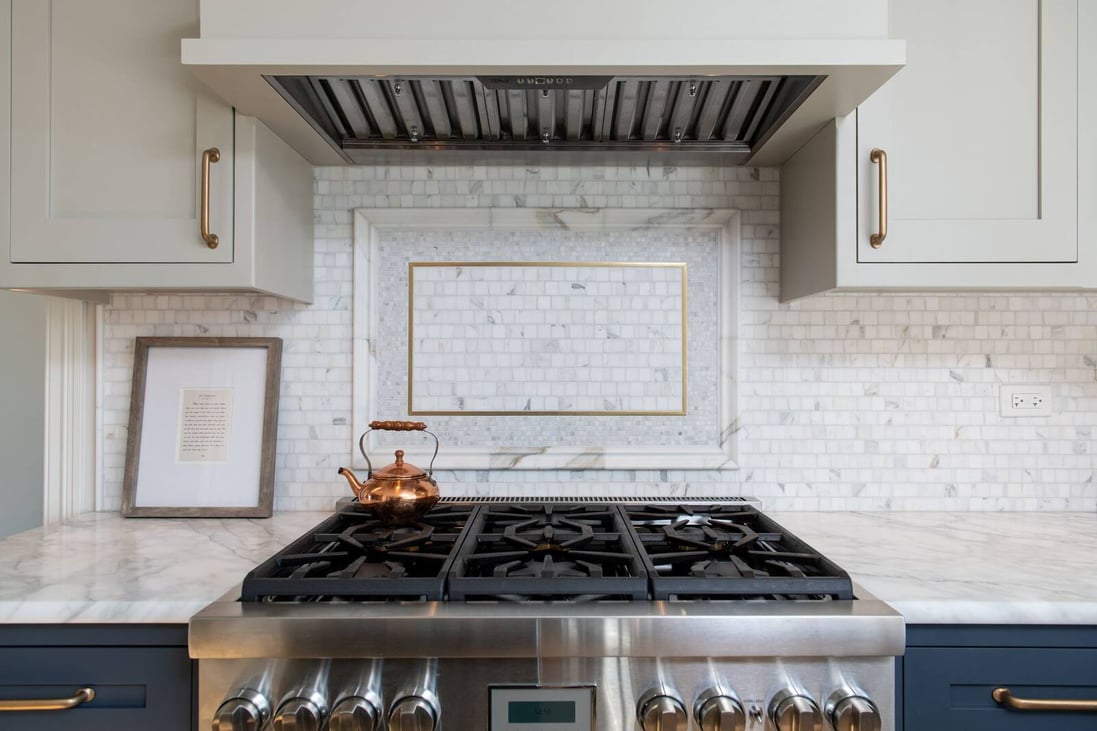 2. Update the Layout
Alter the layout of your home to create a more open and inviting space. While you may think your space is too small, it's amazing what knocking a couple of walls down and opening up a room can do to create more functional space!
Generally, with open floor plans, the kitchen, living area, and dining room are combined to create one large space.
Some of the top benefits of an open floor plan design include:
Entertainment
When rooms are confined, it can be hard to host dinner parties and invite guests over for family gatherings. With open floor plans, the space will flow more naturally, allowing for greater conversational opportunities.


Safety
With an open floor plan, you can keep an eye on dinner and your kids at the same time!


A HUB for Your Home
Open floor plans create a natural meeting place in the kitchen that acts as the beating heart of your home. Someone can be cooking while another does their homework.


Natural light
Knocking down walls is a way to add natural light without adding windows. Since there are fewer structures to get in the way, sunlight can make its way through the home with ease.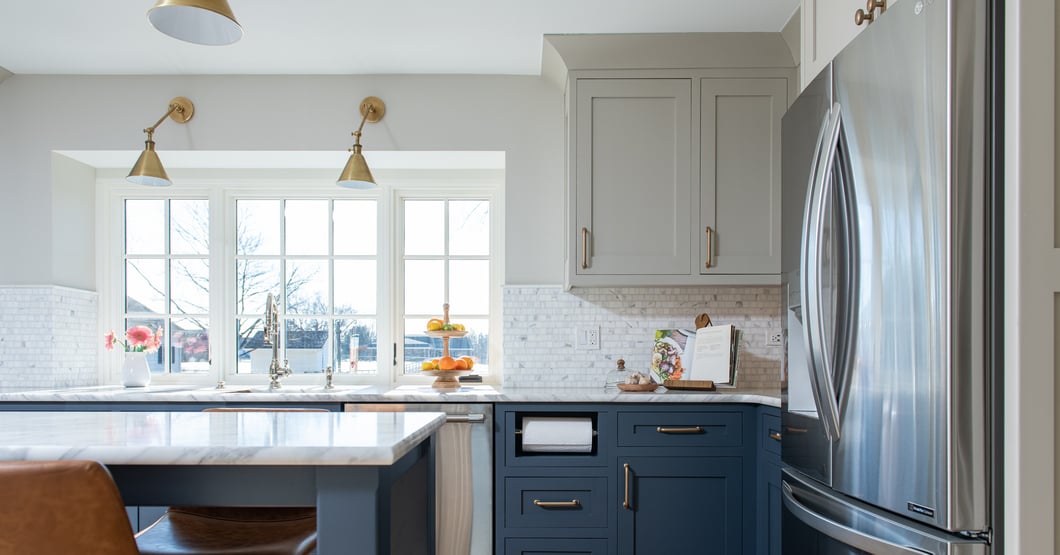 3. Add Natural Light In
In addition to adding natural light through an open floor plan, you can also add new places for sunlight to enter in the first place. Natural light has been shown to boost your health, and adding it to your home can add an uplifting element to any room.
Other great ways to add natural light to your home include:
New, larger windows
Skylights
French doors
If you do go with large windows, make sure to invest in window treatments that you love as well!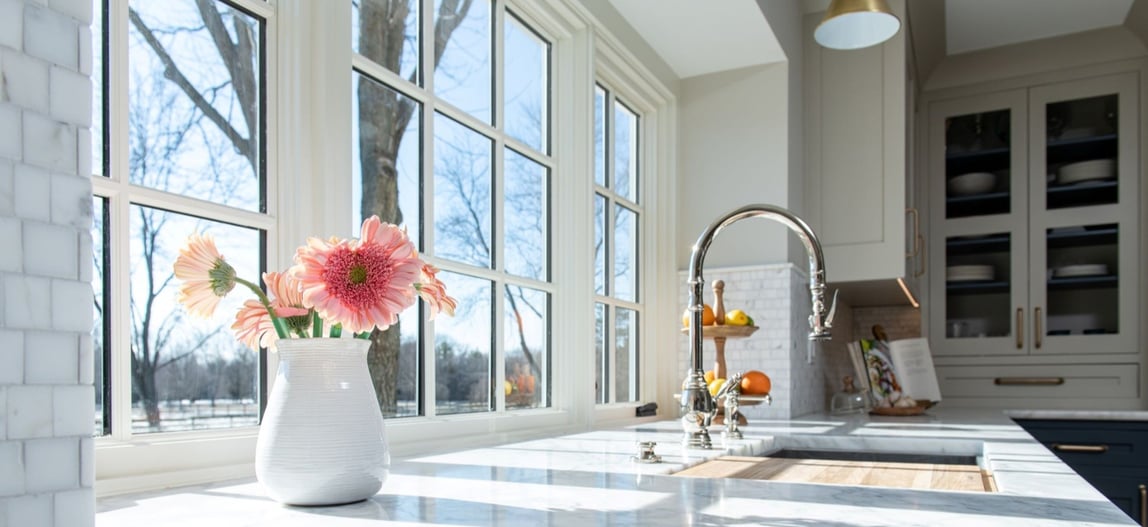 4. Remodel Your Home Around Your Lifestyle
Undertaking a remodel in your Chicago-area home is a large project, but if it dramatically alters your lifestyle for the better, it's worth it. Remodels let you fully realize your dream home and build a space that's tailored to you and your family's specific lifestyle.
When you remodel your home, you can focus on specific rooms, such as your kitchen, bathroom, living room, or bedroom. You can also complete a whole home remodel where you completely change the style and layout of your home while keeping the structure the same.
No matter your reason, a home remodeling project is the best way to improve your home in a meaningful way.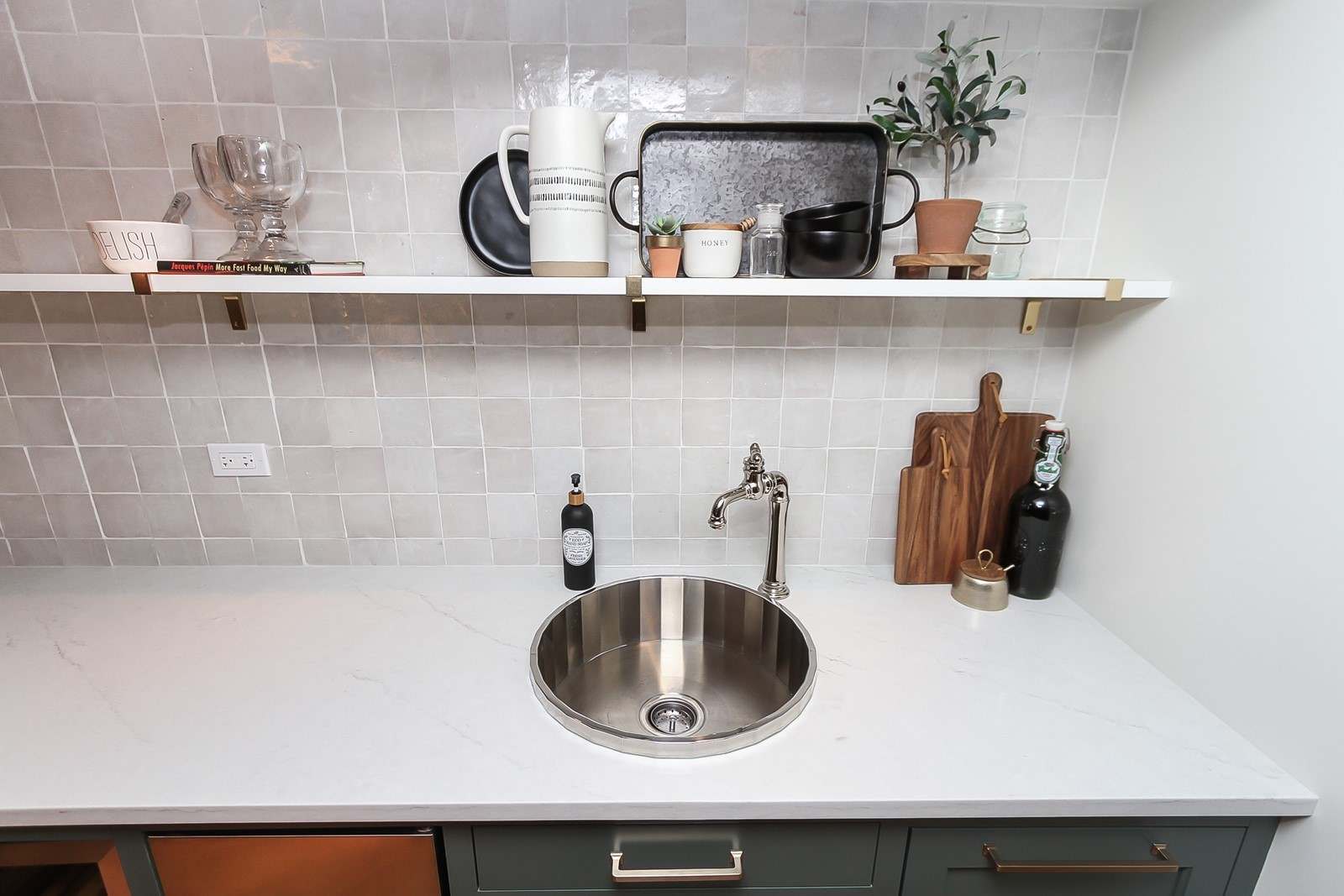 5. Work With a Design-Build General Contractor Who Can Turn Your Dreams Into Reality
When looking for a home remodeler, take care to find someone who can translate your dreams into a beautiful, functional space that your family will cherish for years to come.
Patrick A. Finn has years of experience translating our client's vision into reality. We work directly with our clients to ensure their expectations are met, and they leave the process excited about their home improvement project.
Learn more about home remodeling with Patrick A. Finn.
6. Add More Space
If you don't think your home has enough space for you and your family to live the lifestyle you want, consider a home addition.
Home additions can be used to add on new rooms, add to existing rooms, or a little bit of both. Open up your space and give your home additional square footage, adding to your home's value and giving your family room to breathe. Many homeowners decide on a home addition when their family is growing, and they need additional space.
Some common home additions include:
Master suite
Kitchen
Home office
Additional living room or playroom
Sunroom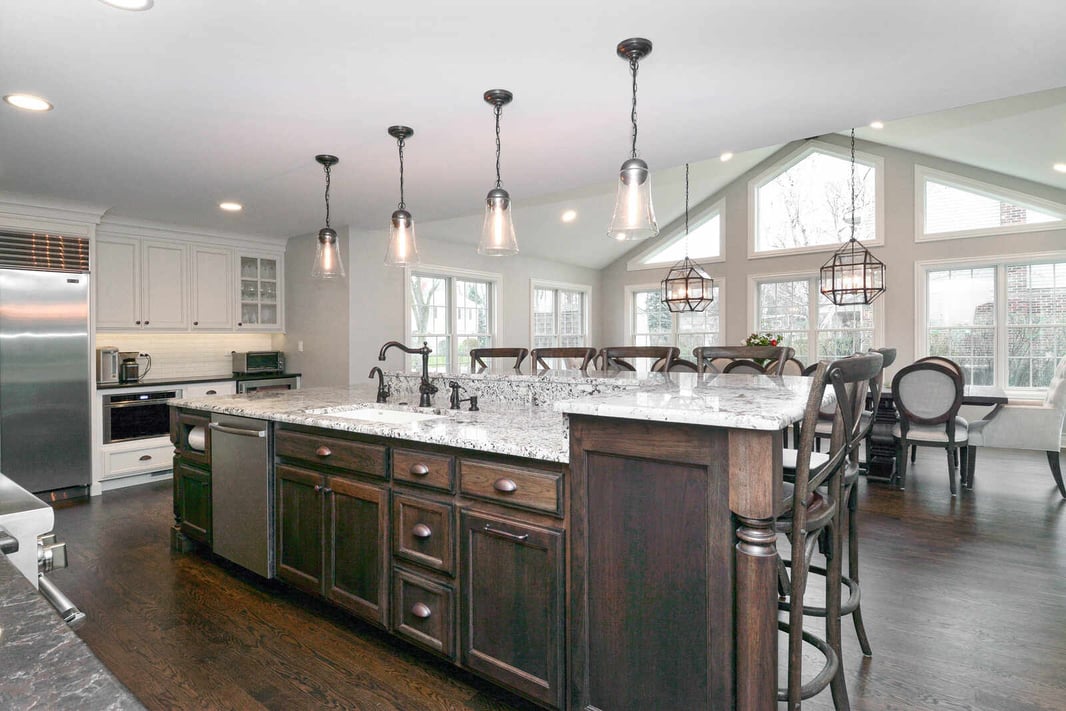 7. Increase Storage Space
It's amazing what a little bit of extra storage can do! Adding storage to your Chicagoland home will open up the rest of your space to be better utilized. It will also keep your home more organized, allowing you to spend less time looking for items. Plus, you'll spend less time cleaning your home when things are properly put away.
Some ways to add storage to your home include:
Leverage your home's structure: Have a space where there is no furniture, or the ceiling angle creates a space where nothing can be placed? Why not add storage there?
Built-in bookshelves: Built-in bookshelves are a safer and more aesthetically cohesive design direction than a standalone bookshelf
Open shelving in the kitchen: With the right decor and interior design, open shelving gives off a modern, rustic look that is beautiful yet functional
Storage near your entryway: Be it a mudroom, hallway, or garage, including storage near entryways will cut down on clutter around your home and ensure that wet or dirty outdoor clothing doesn't make it anywhere else in your home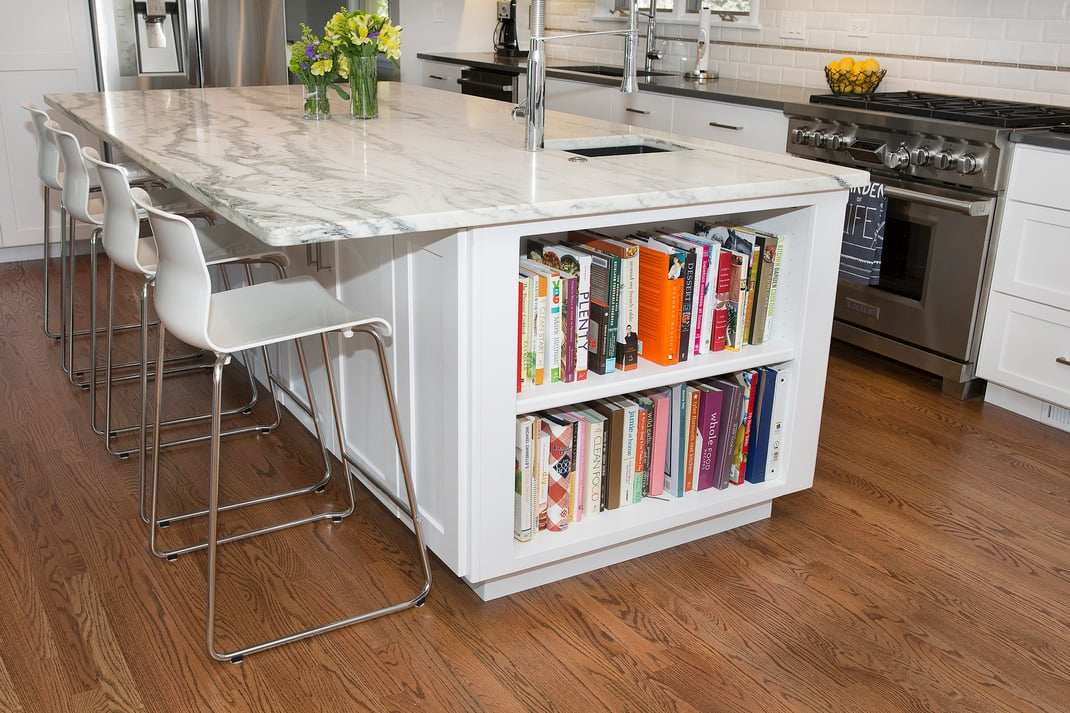 8. Get Your Home Ready for the Future
We often see homeowners improving their homes by adding features that'll allow them to live in their homes for the long haul through aging-in-place home remodels.
Aging-in-place home remodels are centered around the philosophy that you can live a happier and healthier life when living in your own space. The goal of these remodels is to outfit your home in a way that's comfortable, safe, and luxurious. Some top features homeowners look for in these remodels include:
Open floor plan
First-floor bedroom additions
Curbless showers
Wide doorways
Front-control appliances
Dual sinks
Reachable switches and electrical outlets
Large seated showers

Are You Ready to Improve Your Home?
We love helping Chicago area homeowners improve their homes, transforming them into the spaces they've always wanted. Contact us with any questions on anything you've read here today or to schedule a consultation.