Even if you love your home, you may not love your kitchen. That's why kitchen remodels are among the most common remodeling projects undertaken by homeowners in the Northwest Suburbs. Many homes in the area feature outdated kitchens with antiquated appliances and layouts that don't make efficient use of space. Additionally, kitchens in older homes aren't designed with the needs of modern families in mind.
In today's post, we'll help you understand how to plan a kitchen remodel. We'll share a few of the best practices we've learned over the years. We'll also help you avoid common mistakes that homeowners make when undertaking a major home remodeling project.
Defining Goals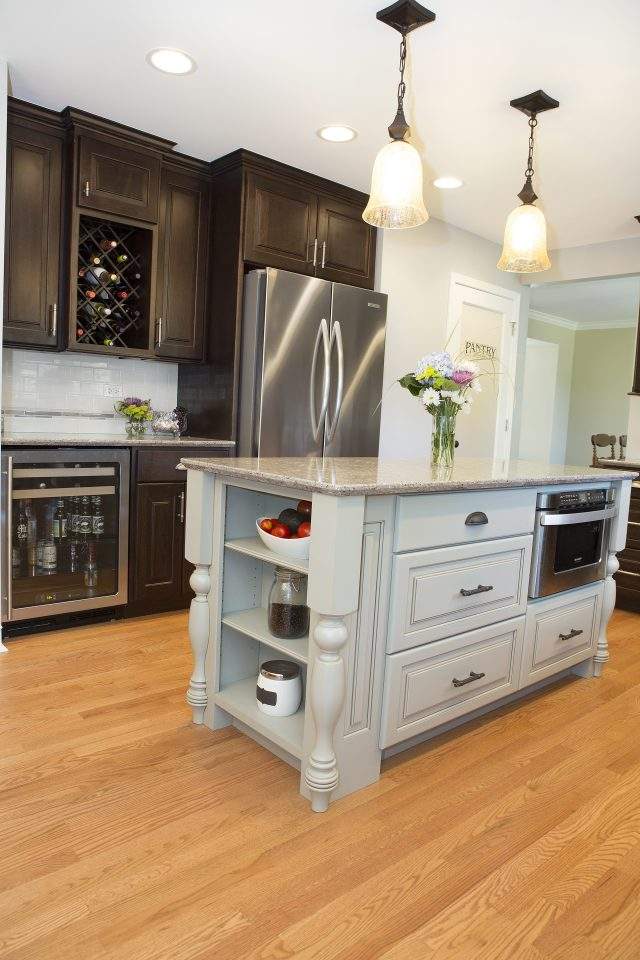 When planning any home remodeling project the first key to success is defining your goals for the project. Above all else, you must have a clear idea in mind of what you want to get out of the project.
When it comes to a kitchen remodel, you may be interested in:
Maximizing your return on investment as you prepare to sell your home
Making your kitchen more family-friendly
Updating the look, feel, and style of an otherwise dated kitchen
Preparing for your golden years and remodeling to help you age in place
The more detailed and specific your goals, the more you'll be able to plan before starting your kitchen remodel.
When it comes to kitchen remodeling, planning and preparation save time, money, and headaches.
Questions To Consider
Here are a few questions you should ask yourself before planning a kitchen remodel!
How do you use your kitchen? Do you enjoy cooking as a family? Do you eat in the kitchen?
Do you enjoy entertaining? Do you want your kitchen to WOW your guests? Should the kitchen be a gathering area for friends and family?
What appliances do you need? Love baking cookies? Make sure there's room for a stand mixer and convection oven!
Should your kitchen be a tech-friendly place? Do you want a TV in the kitchen? Will you kids do homework in the kitchen? Will they need a computer or desk?
What luxuries are you in love with? Commercial-quality Viking range? Extra-deep farmhouse sink?
How long can you live without your kitchen? Bigger remodeling and construction projects take time. Planning a kitchen remodel in stages can minimize the time that you and your family are without a fully functional kitchen.
What's your budget? How will you pay for your remodel? Will you need to finance? Your bank or credit union can help!
What is your 10-year plan? Will the end result be something you will want to live with for years to come? Generally speaking, a timeless remodeling project (one that isn't too "trendy") will add more value to your home and look just as amazing 10 years from now as it does today!
Look For Inspiration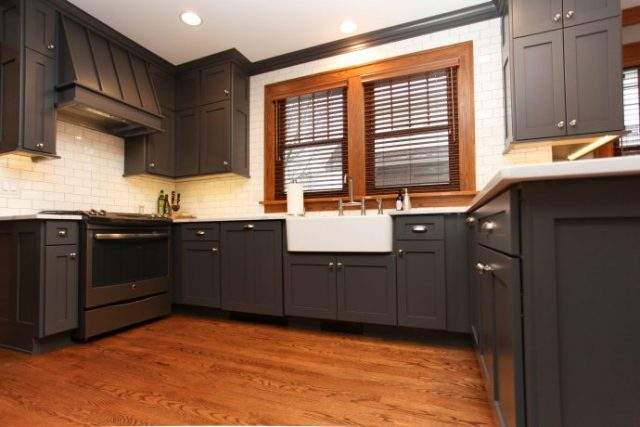 After you've set goals for your kitchen remodel, you can start looking for ideas and inspiration. Luckily, there's never been a better time to research kitchen remodeling trends and find inspiration than today!
Thanks to the internet, you can look at homes across town and around the globe! A few of our favorite sources of kitchen remodeling inspiration come from: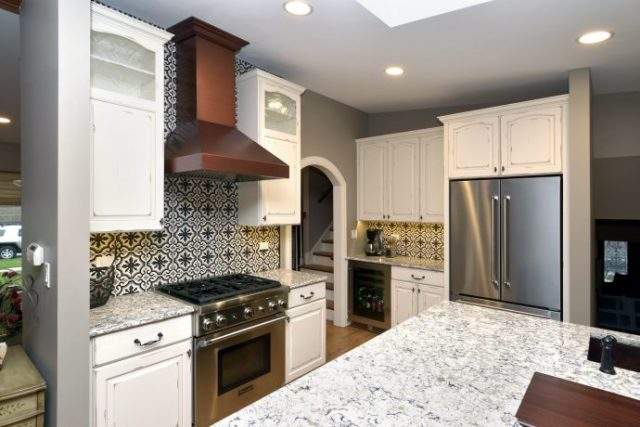 We'll also encourage you to look at a few of the kitchen remodeling projects we've worked on in the area, too. You might be interested in:
See something that inspires you? Contact us and let us know! We'd love to hear from you!
What should you look for when searching for inspiration?
Appliances you like
Colors and patterns that you think would look nice in your kitchen
Styles and motifs that match the rest of your home
Floorplans and layouts that might work in your kitchen
Create a Plan
It's important to remember that inspiration for a kitchen remodel is just that: inspiration. Inspiration isn't a plan, it's a guide that will help you create your plan. Avoid getting too attached to any idea or concept for your kitchen remodel before you actually start planning.
When creating a plan for your kitchen remodel, you may discover:
An element or appliance is simply too expensive for your budget.
Your home's design or construction makes a layout or floorplan change impractical.
Your timeline for completing the remodeling project might be incompatible with your goals.
Translating your inspiration into a realistic kitchen remodeling plan is an important step! But it's one you can't do alone. Only experienced professional remodelers can help. So, how do you find a team you can trust?
Finding A Remodeling, Design & Construction Team You Trust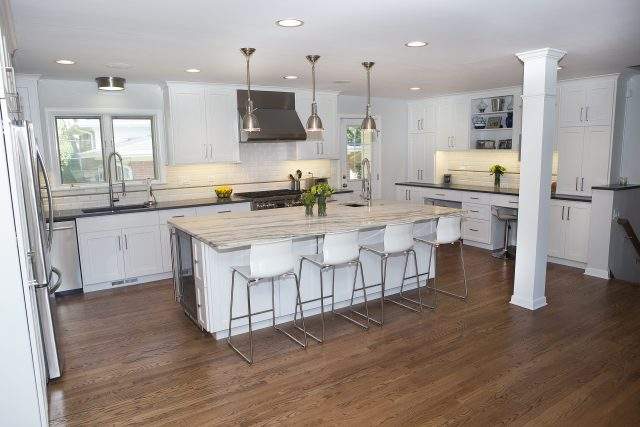 Remodeling projects are complicated and complex. There are so many moving parts to consider, including:
Who handles the design and who makes sure that the design is constructed properly?
Which contractors are working when? How do you manage all of their schedules?
What happens if there's a delay? How can you get the project back on schedule?
What if the project runs over budget? How do you make tough decisions about where to reallocate funds?
Where do you get the materials? How can you know you're getting a good price?
It's simply too much for most people to handle themselves.
The best way to complete a remodeling project on schedule and on-budget is to work with an experienced team. At Patrick A. Finn Custom Homes & Remodeling, we believe in taking a design-build approach to construction and remodeling.
That means we work with homeowners from start to finish, from the initial consultation until the project is completed. We manage everything, from start to finish, including:
Consulting with homeowners, designers, and architects
Hiring, scheduling, and managing contractors and subcontractors
Gathering materials, appliances, countertops, and more from our trusted partners
Apply for all necessary building permits
Throughout the process, our team is available to you as well. We can answer your questions, update you on progress, and do whatever we can to make sure you're satisfied with the work being done.
Our goal is to make the kitchen remodeling process as efficient as possible and produce results that you'll absolutely love!
Contact us today to learn more!